Welcome to the Randolph SPS page! Resources for all STEM!
if you are looking for information on the RC Physics & Engineering, please click here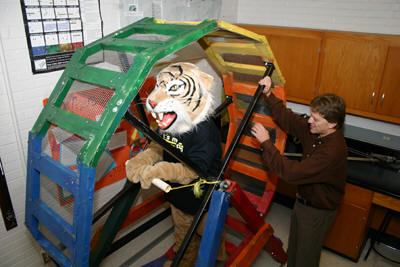 Congratulations to the Award Winning Randolph Chapter of SPS! Awarded National Outstanding Chapter Award for 13 of the last 14 years!
---
Top Ten Physics Links for your browsing pleasure!
...Physics.org
...American Association of Physics Teachers
...comPADRE
...SPS National
...Physlink.com
...American Institute of Physics
...Summer Research Opportunities
open to the public, for children and adults
March 14 and March 25-28
---
---
SPS meets each Thursday at 6 pm during the semester. Additional meetings will be announced through e-mail.
Contact us!
Questions? Comments? Feeling lonely? Do you want to be on the SPS mailing list? If so, drop us a note at psheldon@randolphcollege.edu